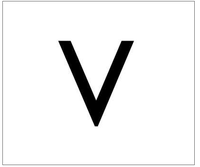 2 mysterious teaser sites in 1 day? Surely a conspiracy is afoot! Today a vague teaser website for Vocaloid has appeared and can be seen here. Whilst the site is incredibly vague, clever fans made a discovery after accessing the HTML source code for the website.
Within the HTML source code a hidden message which roughly translates to say "On September 1st, something will happen…" was discovered. What exactly that something might be is still a complete mystery. You can check out the HTML source code here.
What do you make of this teaser site? Do you have an idea what the Vocaloid site will reveal on September 1st? Let us know what you think in the comments section.