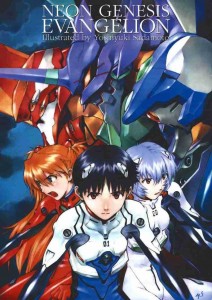 Viz Media has today announced that they will be digitally serialising the Neon Genesis Evangelion manga adaptation on a weekly basis, through their Viz Manga app for iOS and through their Viz Manga website.
Each chapter is to be distibuted digitally and will cost a small sum of $0.99 USD. Also in celebration of the launch of Viz Media's first weekly serialized manga series, the first chapter of Neon Genesis Evangelion will be available for free preview, with chapter 2 available for purchase at $0.99 USD.
This is a great sign for what Viz may have in store for us in the future in terms of manga distribution. For now, you can check out the Viz Manga website here for more details.