The initial release of the downloadable content packages for Dynasty Warriors Gundam 3 was at first met with some degree of confusion. On the 20th of July, American, European and Oceania players of DWG3 were finally able to get their hands on the first batch of DLC that has already been in circulation in Japan for 6 months now. Only thing was, it was suffering from the same syndrome that DWG 2 did, in that the package provided no extra characters, and just 3 new missions, which, by and large seemed like VERY little difference. However, the next week came, and lo-and-behold, on the 27th of July, players were offered the very first downloadable character, mobile suit, and individual story mission for Mr Bushido and the Susawano from Gundam 00 as DLC. Mind you, the 480 MSP price tag still seems a bit steep for the amount being offered.
The next week rolled around, and I had decided to check out the DLC marketplace again, to see if perhaps Tieria Erde, or Lockon Stratos had yet been added. Unfortunately not. Again, it was just another batch of 3 DLC missions. I still downloaded them, but was underwhelmed. Now, today, on the 9th of August, yet another DLC batch was released, this time with another extra character and mobile suit, Marida Cruz and the Kshatriya from the Unicorn series.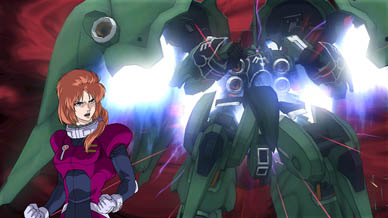 I kind of started detecting a pattern. A new character would be released every two weeks. At first I had feared that my other 3 favourite Gundam Meisters from 00 would not be making an appearance. After actually finishing the base story mode in the game, I was relieved to see that the DLC characters were included in the game credits, therefore lending credence to the notion that Lockon Stratos, Tieria Erde and Allelujah Haptism will eventually find their ways onto the DLC marketplace. If the current pattern is to be believed, then that would place the subsequent CHARACTER DLC release dates at later points at 2 or 3 weeks intervals during August and September.
So for the sake of those a little confused by the release schedule, allow me to summarise the offical schedule outlined by KOEI so far:
July 19: Three DLC Missions released ("Fortress Infiltration: Blaze of Glory"; "Fortress Infiltration: Solo Assault"; & "Proving Your Worth as an Ace Pilot"). 240 MSP.

OUT NOW.

July 26: Mr Bushido and Susawano pack. 480 MSP.

OUT NOW.

August 2:

Three DLC Missions released ("The Time of War"; "Acguy vs. Acguy"; & "The Legend of the Fastest, Strongest Mobile Suit"). 240 MSP.

OUT NOW.

August 9: Marida Cruz and Kshatriya pack. 480 MSP.

OUT NOW.

 August 16: Three DLC Missions released ("United?! The Knights of Argus!"; "Total annihilation! Become the king of destruction!"; & "A fate intertwined? Open up a path of escape!"). 240 MSP.
August 23: Three DLC Missions released ("True Dynasty Warrior Gundam… May Your Life Be Eternal"; "Final Trial Against the Giants"; & "Humankind and Gundams") 240 MSP.
 August 30: Lockon Stratos and Cheridum Gundam pack. 480 MSP.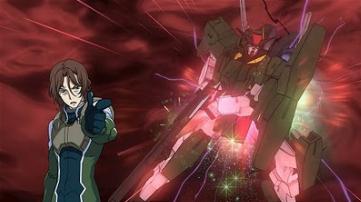 No offical word as yet regarding our MIA Allelujah or Tieria, but they will likely make appearances on the marketplace in September if the current release pattern is anything to judge by. It will also be interesting to see if any OTHER DLC will be made available at some time in the future. (I mean after all, Quatre and Wufei are still missing from the Gundam Wing lineup. 🙂 )