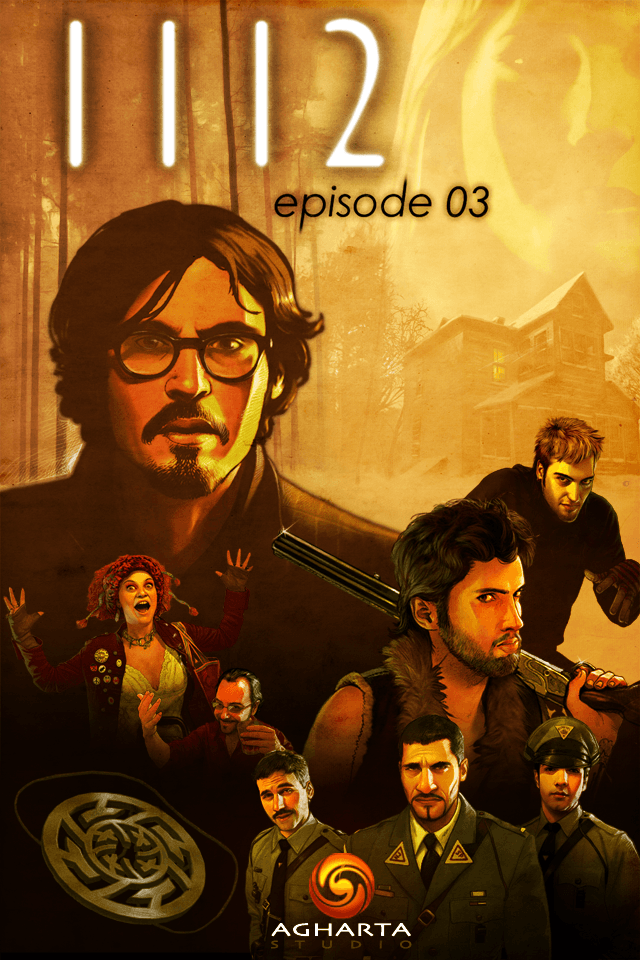 Agharta Studio has announced that the highly anticipated third episode of the hit game 1112 will be released on the 23rd of August. The point-and-click sequel will be available on the iPhone, iPad and Mac as before and will no doubt hit iTunes by storm when it becomes available considering how popular and well developed the previous two episodes were.
Episode three brags a longer story line, more character and numerous hours of gameplay (longer than the previous two combined). It utilises the multi-touch function and adds a dimension to point-and-click, which works so perfectly it's a wonder it hasn't been developed before. The graphics are beautiful, as is the music. It is clear that this was a real work of art and will surely prove to be a delight to play.
As with most adventure games, the story line is will be the core of the game and is what propelled this game above others. In this episode the main character Louis is back in Jalonsville and his sanity is unwinding quickly, it is up to the player to help him back to lucidity.
Watch the trailer below and see the stunning visuals and audio for yourself. If this is what can be expected from the third episode of 1112 then the acclaim is well deserved, I'm definitely keen for the release, what about you guys?