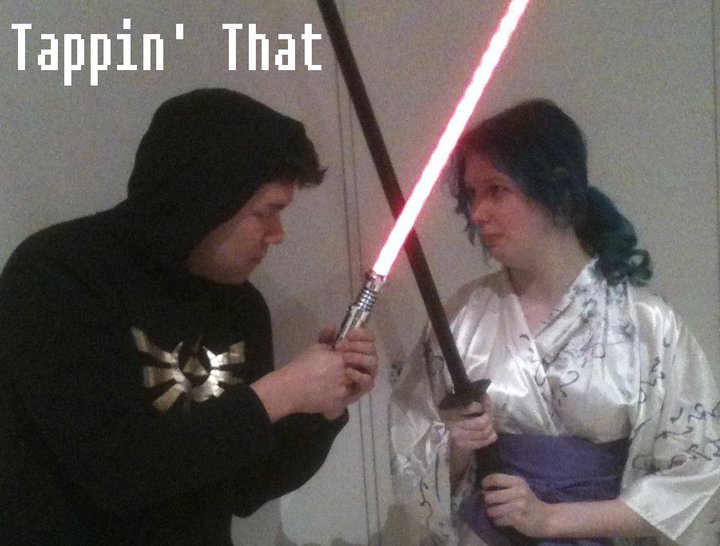 The not so famous Capsule Computers Couple, Aura and Spike, have started their own weekly youtube series called 'Tappin' That'. The youtube series follows the couple enthusiastically and often angrily versing each other at different video games. The name of the series is of course a joke on the fact that they are using tappers on controllers while at the same time mentioning their obvious relationship. The name was cleverly made up by co-worker Dustin Spencer, though I suspect some other people already think the name sounds like a porno with controllers involved somehow.
As Spike cleverly pointed out before, the series is one where a man can lose his dignity against a girl and if he doesn't he might just lose some privileges for a while. Which is worse? I guess that has to be your choice.  Our first video, Marvel VS Capcom 3 we have Spike using the 3 man team of Zero, Wesker and Ironman against Aura's favorite team of Wolverine,X-23 and Deadpool.
Tappin' That is planned to be released each week and should be posted up before Monday for your viewing pleasure. Please do view and comment on the video and maybe in the future we can run some couple fight-offs, where you and a friend (as a couple) will get to battle against the all mighty Capsule Couple.
I hope you enjoy the series and the Capsule Couple are looking forward to your comments.
[pro-player width='530′ height='253′ type='video']http://www.youtube.com/watch?v=EKUfnDIWSi4[/pro-player]