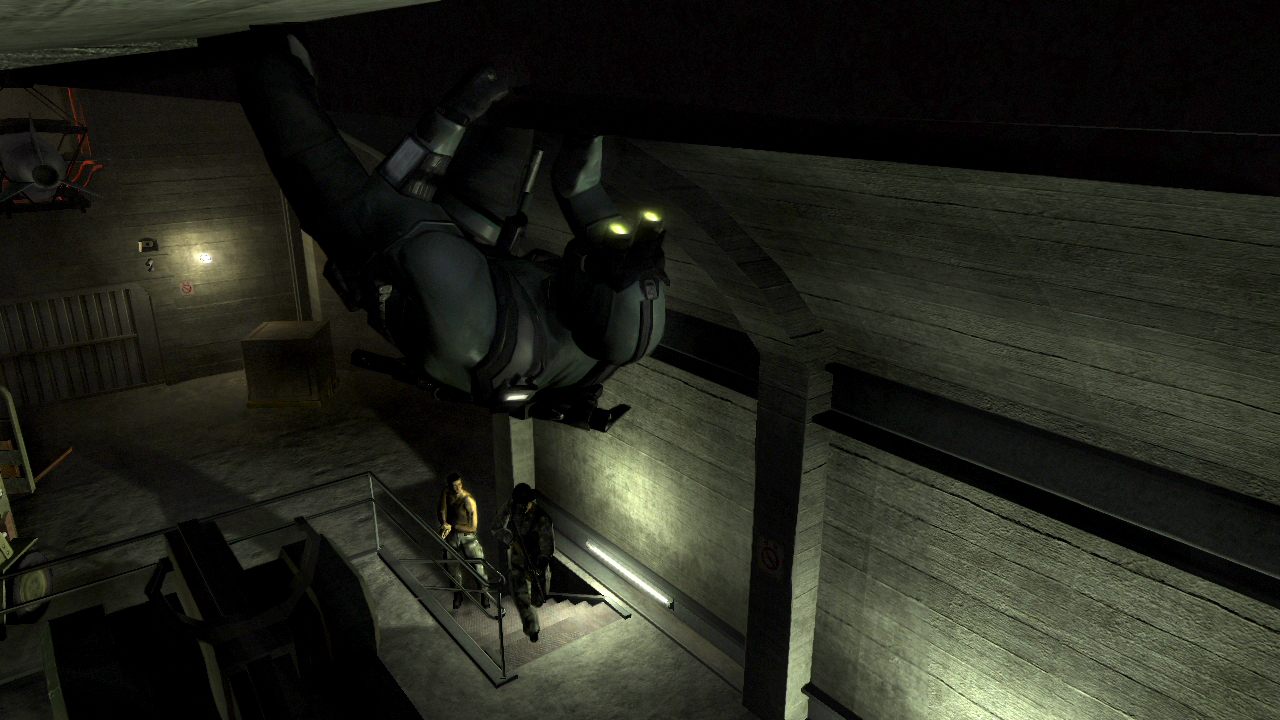 In a bundle at $49.95, Splinter Cell fans will be able to purchase Splinter Cell, Splinter Cell Pandora's Tomorrow and Splinter Cell Chaos Theory from the Playstation Network. The titles have been remastered into full HD, which should be appeasing for both the most hardcore fan, and those looking to pick up the original titles but either can't find them, or dislike the lower visual fidelity associated with them. They are also being released with stereoscopic 3D!
Tom Clancy's Splinter Cell: You are Sam Fisher, the best field operative of a secretive NSA subagency, sent to carry out desperate missions.
Tom Clancy's Splinter Cell Pandora Tomorrow: Return as Sam Fisher and wage a one-man war against an Indonesian terrorist network.
Tom Clancy's Splinter Cell Chaos Theory: Imagine what would happen if someone could crash the Asian stock market, blackout New York or take control of ballistic missiles with a simple algorithmic code? You must find this person at any cost or the chain of chaos will become unstoppable.
Be sure to check out the playstation network to pick up on this amazing deal.