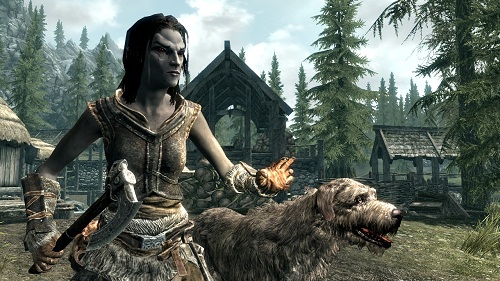 Going to PAX Prime this weekend? Then you should definitely swing by the Bethesda Softworks booth, booth #1314. Why? Because then you may be able to get past the lines of people who will be standing there to get their hands on one of the few first times that The Elder Scrolls V: Skyrim will be playable to the public.
Of course there is more there than that. You can also attend a special presentation of Prey 2 which will happen every hour on the hour, as well as get some time to play RAGE which releases in just over a month. Of course if you want to attend a special presentation of Skyrim instead of simply playing it yourself, you can go to the Unicorn Theater on Saturday August 27th at 3:30PM.
There you will be able to watch Todd Howard, game director of Skyrim perform a special presentation of the game. Seating is limited and those who attend will get a special ticket where they will be able to redeem at the Betheseda booth which will net them a cool Skyrim plush helmet that you can see below.