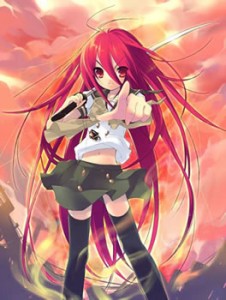 The third and final season of Shakugan no Shana has been announced to make it's television premiere on October 7th, 2011.
The upcoming final season will air on the Tokyo MX station in Japan and will follow the story of the final light novels in the series.
If you are a Shakugan no Shana fan who has been chomping at the bit waiting for some sort of continuation, chomp no longer! Shakugan no Shana will be coming to it's grand finale this season.
So there you have it. What do you think about this being the final season of Shakugan no Shana? Let us know in the comments section below.