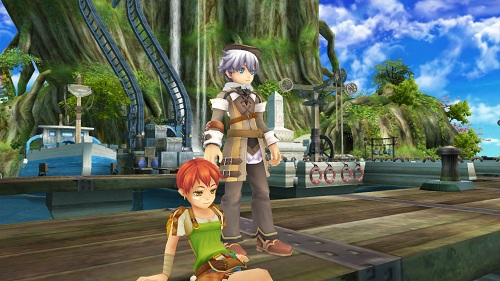 Although the title there may sound like your average day at a Spring Break party, Rune Factory: Tides of Destiny won't be all about that. But something that is true, is that the ESRB has given Rune Factory: Tides of Destiny their standard description and a rating of Everyone 10+, which means the game is practically fine for everyone.
As some may know, Rune Factory: Tides of Destiny is the first PlayStation 3 rune Factory game to be released outside of a Nintendo platform, though currently there is still no release date for North America, though it is set to be released here this year. If this rating is any judge, then hopefully we can expect to see Rune Factory: Tides of Destiny on store shelves soon. Check out the full ESRB rating below.
This is a role-playing game in which players assume the role of two friends on an adventure to undo a mysterious curse and save their world. As players explore fantasty environments and interact with human characters, they use swords and magic attacks to defeat roaming monsters (e.g., golems, trolls, spirits) in melee-style combat. Battles are accompanied by cries of pain, slashing sounds, and colorful bursts of light; enemies disappear when defeated.

"Players can purchase and drink wine to replenish their hit points; other references to alcohol appear in the dialogue (e.g., "Wazzat? Yeh've got guts, tellin' me that I can't drink no more" and "Even though the booze is so good . . ."). As the game progresses, characters can choose to marry various bachelors/bachelorettes; in one sequence, players vote for female contestants in a swimsuit competition (e.g., "My swimsuit from last year is a little tight at the bust.").