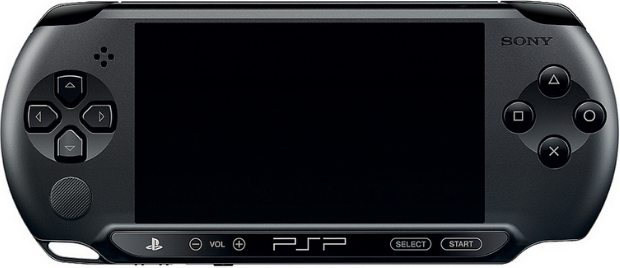 The Playstation Vita isn't the only handheld Sony will be releasing in the next 12 months. At Gamescom, Sony revealed the 5th iteration of its first handheld, the Playstation Portable (read here for the announcement). Not much was known except for the price, which comes at 99 euros. Some more specifications have been revealed, however, via the UK Playstation site.
The notable differences from the PSP-3000 (and earlier models) would be the lack of wifi, however, the PSPE-1000 is also considerably heavier than the 3000, thus a little bulkier. The PSP-3000 weighs in 189 grams. The PSPE-1000 weighs in The PSPE-1000 will also sport a monaural speaker. Earlier models supported stereo speakers.
The model has only been announced for the European and PAL markets, which means Australia and New Zealand will also be receiving it. It will see a release in the autumn/spring of 2011.