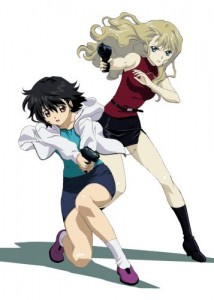 Earlier this year, Starz announced that they would be producing an American live-action television series adaptation of the classic Noir anime series. Now they have confirmed that the live-action adaptation also titled Noir, shall air during the summer of 2012.
Noir tells the story of two female assassins trying to uncover their past connections to one another whilst working on various missions along the way. Together they form the assasination duo "Noir". Will they discover what connects them together? Or will the past remain shrouded in black.
Funimation holds the American license for the anime series and Madman Entertainment handles the series on Australian shores. Please leave a comment below letting us know your thoughts on the live-action Noir series.