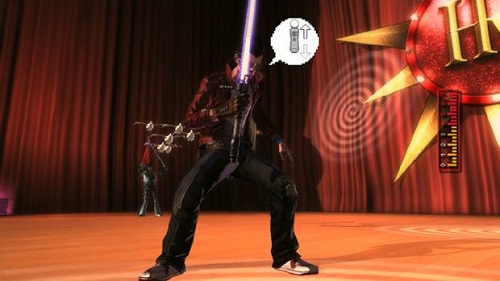 Yes, you read that right. No More Heroes: Heroes Paradise is now available in stores in North America. Despite getting the game last in the world, now we can enjoy the newly enhanced No More Heroes: Heroes Paradise with either their PlayStation Move or a normal controller if they so wish. Of course the title is exclusive to the PlayStation 3 and will costly only $39.99 so it is cheaper than ever to check out.
In No More Heroes: Heroes' Paradise will follow the journey of Travis Touchdown as he battles the world's deadliest assassins with his Beam Katana sword to rise through the ranks and become the ultimate killer in the whole world. As mentioned before, gamers can use either the PlayStation Move to use the system's motion tracking ability to perform a wide range of attacks and special moves. Though you can play the game with a normal controller, nothing says fun like having to jerk your Move wand up and down to charge your sword's battery right?
Besides the standard content that was in the game before when it was released on the Wii, No More Heroes: Heroes' Paradise will contain the Rebout mode which will let the player challenge old enemies again and even be able to fight new enemies never before seen in the original game. Plus players can download the "Viewer Mode" DLC which will allow the player to re-watch past cut scenes in new HD graphics. What more could you want?