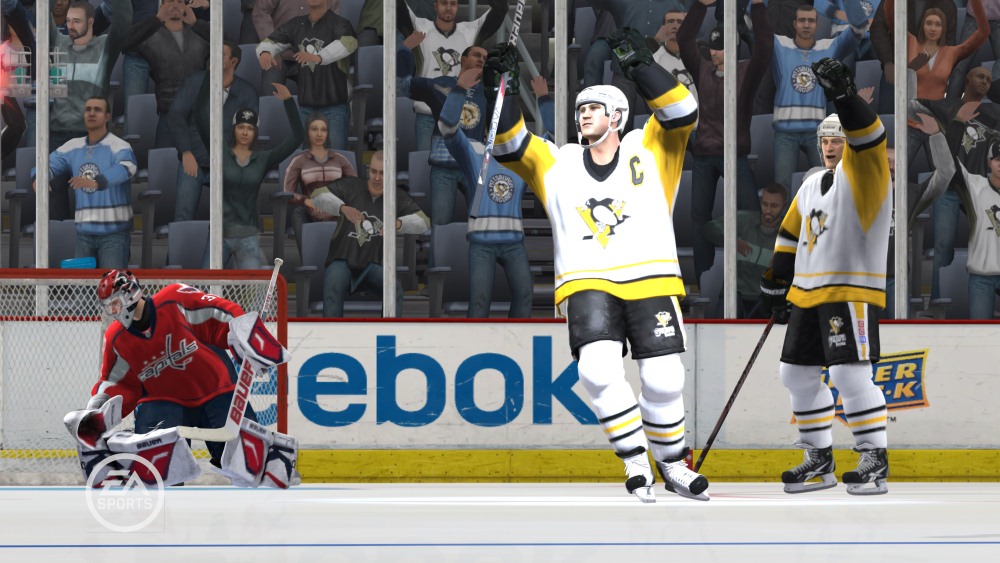 EA Sports have unveiled the final two legendary players that will be available in NHL 2012 are none other than "Mr. Hockey" Gordie Howe and Mario Lemieux. These two complete the list of nine legends, joining Gretzky, Chellios, Bourque; Yzerman, Salming, Roy and Roenick.
You will be able to use these players in all game modes, including of course the game's new headlining mode "Be a Legend". That wraps up the list of ice hockey legends in time for next month's release. You can check out the final reveal video of Howe and Lemieux below. That outta keep you happy or at least another day or two while you wait for the game to come out.
What do you think of the final list? Did one of your favourite legends get snubbed? Let us know in the comment section at the bottom of the page.
NHL 2012 will be out September 9th in Australia.