The end of September is inching closer and closer, and that can only mean one thing…FIFA 12 is nearly here. EA have released their latest trailer for the upcoming title at Gamescom 2011.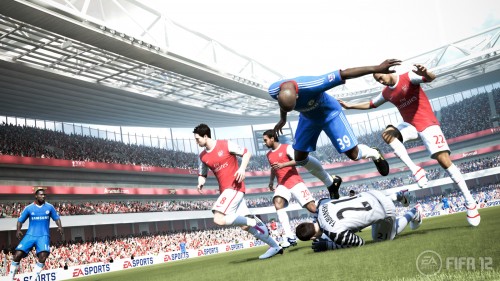 The new trailer shows off some of the features that have been announced for FIFA 12, including Precision Dribbling, Pro Player Intelligence, Tactical Defending, and the Player Impact Engine. It also covers Career Mode, the EA Sports Football Club, and Ultimate Team, making for a pretty rounded summary of what the game will entail.
With just a over a month until its release, EA are already demonstrating that FIFA 12 will not only be a welcomed addition to the franchise, but one that will see a shift (no matter how large or small) in the way the title is played. Don't just take our word for it, though – check out the new trailer down below.
FIFA 12 will be released on September 27, 2011 in the USA, September 29 in Australia, and September 30 in New Zealand. A demo will also be available on September 13. For more information on the title, check out our handy "All you need to know about: FIFA 12" article here.