2K Sports have released a reveal trailer for the latest game mode to grace the NBA 2K franchise: "NBA's Greatest", which will be playable in NBA 2K12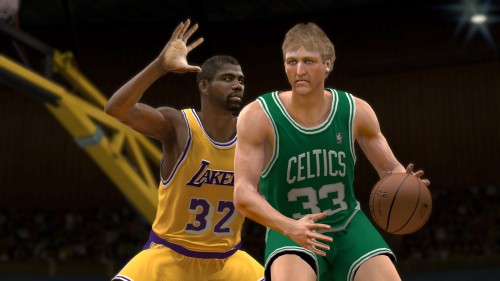 NBA's Greatest mode will feature over 15 historic NBA teams and their greatest players, including Michael Jordon, Julius Erving, Magic Johnson, Kareem Abdul-Jabbar, and Larry Bird. These legendary players and classic teams can all be unlocked to create matchups against any current NBA franchise, proving for an interesting mix between contemporary and classic basketball.
Instead of taking our word for it though, check out the reveal video down below. While the video doesn't show much actual gameplay, it's still a great sneak peek at some of the players behind the title – and some of the graphics.
NBA 2K12 will be released worldwide on October 4, 2011, and will be available for Playstation 3 and Xbox360.