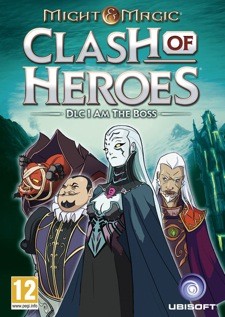 Ubisoft's puzzle/strategy/RPG game, Might and Magic: Clash of Heroes has been on our favorite games of the year. And now, we have just learned that there will be DLC for the game. Coming to the XBLA, PSN and PC, the DLC will be named "I Am the Boss."
While playing through the DLC, your character will be one of the four bosses. For example, you can pick Azexes, Count Carlyle, Ludmilla or Azh-Rafir to play in Quick Battle modes or multiplayer.
The main game on PC now has a release date of September 22 and people who preorder the game from the Ubishop for the PC will receive the DLC for free. Prices and release dates for the other versions of the DLC have not yet been confirmed.