Madman will grace our DVDs again in October with a great lineup of DVD releases. With a wide variety of genres and a Will Ferrell film tossed in the mix, plenty of these releases are most definitely worth looking forward to. We've selected our pick of the bunch below, but if you want to see more you can always check it out at Madman's Official Site.
Everything Must Go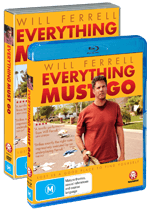 Nick Halsey (Will Ferrell) is a career salesman whose days of being on top are long gone. The same day Nick is fired, he returns home to discover that his wife has left him, changed the locks on their suburban home and dumped all of his possessions on the front lawn. Faced with an imploding life, Nick holds fast and sets up everything he owns in front of the house and prepares for a garage sale of the soul.
EVERYTHING MUST GO sees Will Ferrell return to the subtle, bittersweet performance style that he mastered in STRANGER THAN FICTION, and also pairs him with Rebecca Hall (THE TOWN) and Laura Dern (JURASSIC PARK).
Release date: 5th October 2011
Armadillo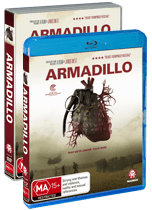 Hugely acclaimed across the globe, ARMADILLO is the harrowing, unflinching look at the daily lives of soldiers serving in Afghanistan.
Award winning film director Janus Metz captures life on the frontline with an uncompromising and intense vision, bearing witness to the realities of the combat zone. As the fighting intensifies the effect of modern warfare is gradually realised as exhaustion, fear and adrenaline set in. Idealism meets paranoia in an authentic gun battle and decisions are made that can never be reversed. Gripping, thought provoking and visceral, this is as close as you get to battle action from the edge of your seat.
Release date: 5th October 2011
Misanthropology – Eddie Perfect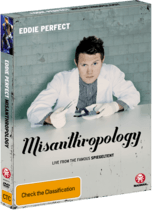 Live from is sell-out performance at The Famous Spiegeltent, Eddie Perfect (OFFSPRING, SHANE WARNE: THE MUSICAL), the Helpmann Award-winning comedian, composer and performer, is back! His latest darkly satirical musical work promises to be a kind of twisted social autopsy, examining the stranger cultural rituals we find ourselves performing.
Release date: 19th October 2011
Freedom: Series Collection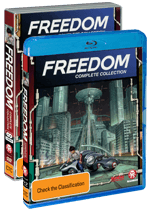 A new vision of the future, from the mind of AKIRA creator, Katsuhiro Otomo.
In the year 2041, mankind created their first space colony on the moon. But after a freak cataclysm devastated human civilisation on Earth, the republic of the moon built a domed megalopolis known as Eden. Now in the year 2267, a boy called Takeru spends his time engaging in hover-craft races against rival street gangs, unaware that he is about to embark in the journey of unearthing Eden's origin.
Release date: 19th October 2011