Konami has announced a new online service called myPES, which will allow players to upload scores and results from PES 2012 to their Facebook pages.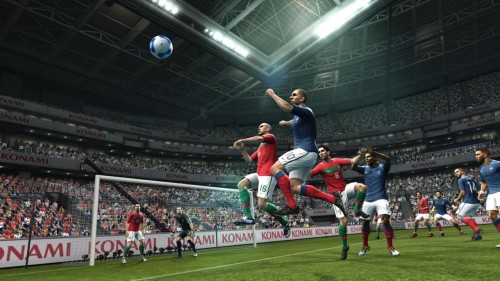 myPES was designed and produced with argonauten G2 (you can visit their website here), and is a Facebook application that will operate with PS3, Xbox 360, and Windows PC. Players can compare match stats, set up leagues or groups with friends on Facebook, and upload results from games played both online and offline. There are also rewards for using myPES, including in-game bonuses for specific goals being reached and also ones pertaining specifically to myPES.
The app will need to be installed via Facebook, and then connected to PES 2012 via the Personal Data settings. Unfortunately, there is no report so far that the app will come to handheld or PS2/Wii gamers.
PES 2012 is slated for release on September 27 (October 14 in Australia) for PS3, Xbox 360, and PC. Wii, PSP, and PS2 will be released on November 8.