Yes, you read it right. While Lionel Messi has graced the cover of PES for the last 3 years, Konami has in fact unveiled that Cristiano Ronaldo is going to be the face of the latest addition to the franchise, Pro Evo Soccer 2012.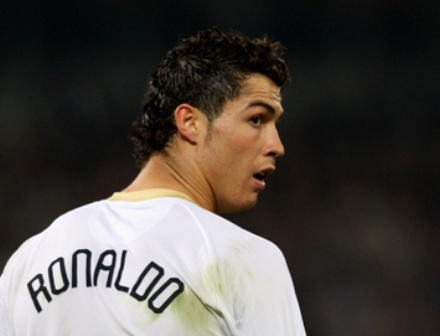 The announcement was made for gamescom 2011, and will see the Real Madrid player gracing the cover of all packaging and marketing materials. Jon Murphy, the European PES Team Leader, said the midfielder was a perfect fit into the new innovations that are being introduced into the title.
"Cristiano Ronaldo embodies everything we are trying to achieve with PES 2012. He is quick, skillful, with an eye for a pass, and devastating in attack. His movement and energy brighten any game, and we are delighted that he has agreed to work with us in the pivotal title in the PES series."
When asked to comment on PES 2012, Ronaldo was quick to praise the game.
"I have long admired the PES series, but what KONAMI has achieved this year is remarkable.
"Football is all about teams working together and making assists and runs that create attacking opportunities. KONAMI has recreated this perfectly, and PES 2012 is a brilliant simulation of a real match. If you know football, you are going to want to spend some time with this amazing game."
Ronaldo, currently one of the world's top 10 highest-paid footballers, was last seen on the cover in PES 2008 alongside Michael Owen (UK) and Lucas Neill (Australia). It is unclear exactly why Konami chose Ronaldo over Messi (Messi was ranked La Liga Player of the Year in 2011), but only time will tell whether he is as well-received as the face for the 2012 edition of the game.
Do you think putting Cristiano Ronaldo on the cover of PES 2012 was a good decision? Let us know in the comments section down below. You can also click here to read more on PES 2012.