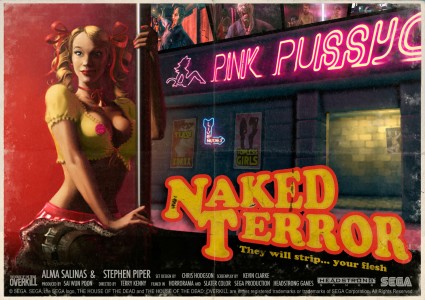 House of the Dead: Overkill – Extended Cut is coming to the Playstation 3 on October 25, 2011. Playstation Move support, HD graphics, 2 exclusive levels and 3D support is also included. Not only that, but trophy support is also in the game! Will you be getting this game from Sega?
The screenshots below show off the "Naked Terror" level. Naked Terror is one of the two levels exclusive to the PS3 version of the game. The 7th screenshot is a part of an in-game menu.
Even though House of the Dead is an on-rails shooter, hopefully it can rise above the rest of the the games in its genre.