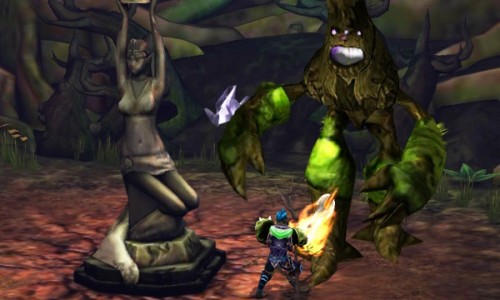 Heroes of Ruin, made by n-space and published by Square-Enix, has a new trailer released. The game is a dungeon crawler featuring online multiplayer with a drop in and out playing mcechanic.
The title is coming out for the 3DS in 2012, as evidenced by the quote below (taken from the youtube video).
In a land of danger, an alliance is born to protect the land from a rising tide of evil and deception. Coming 2012 from n-space and Square Enix London Studios.
Be sure to check out the trailer, embedded below, as well as our interview with Square-Enix on our podcast (releasing later this week).