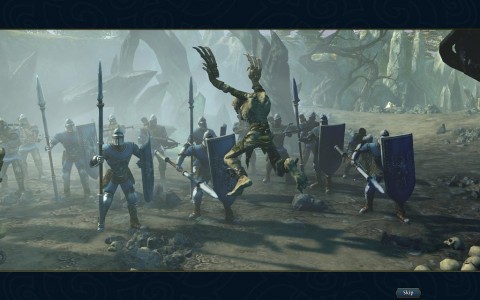 Coming out of Gamescom 2011, is the trailer for the up-coming Might and Magic title: Heroes of Might and Magic VI. The trailer is courtesy of Ubisoft and showcases an amazingly cinematic battle between heroes and their armies.
Heroes of Might and Magic VI takes place 500 years beofre the events of Heroes V, making it one of the more historic (lore wise) games in the M&M franchise.
A legendary Archangel General, killed during the war of the Elder races, is resurrected. Under the cover of preparations for an upcoming Demon invasion, he plots to recover his powers and take control of Ashan while eradicating his ancient enemies. He underestimates, however, the power of the all-too-human Griffin dynasty. The destiny of these Griffin heroes will be determined by our players.
Be sure to check out the awesome trailer, embedded below.