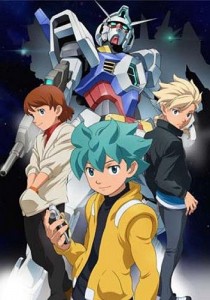 For the past few months since Gundam AGE was announced, there has been various bits of promotional material released building unprecedented hype. But until now there hasn't been a promo trailer that has shown much. The latest trailer released weighs in at a whopping 5 minutes. That's right 5 minutes of Gundam AGE goodness.
Gundam AGE is set to make it's Japanese premiere in October this year, along side various other forms of media based around the new series. Such as manga, model-kits, video games, etc.
You can check out the mecha sized trailer below. It is guaranteed to quench your thirst for Gundam, for the time being at least. Be sure to let us know what you think of it in the comments section.