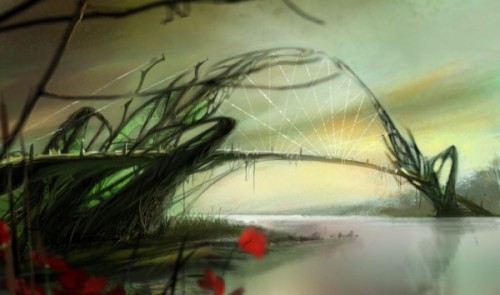 Folks, as many people may know, the folks over at Arenanet have been having themed weeks based around the variosu races within the game Guild Wars 2. This week is no different with the blog will be focused on the Sylvari race within the game.
This focus on the plant-like race will be taken in the development blog of the game and will talk about things such as their origin and the like. This also included lore, artwork and maybe even gameplay videos of the race in action. So make sure you check out the blog when you get time.
Here's the scheduled rundown –
Here's what we've got planned next week:

Monday – Artist extraordinaire Kristen Perry
explains how the look of the sylvari has grown and evolved in a blog
post full of cool art and character designs.
Tuesday – Writer Angel McCoy describes how the writing team brings the sylvari to life through dialogue in a blog post that features a load of audio clips from Guild Wars 2.
Wednesday – Lore & Continuity Designer Ree
Soesbee and Kristen Perry discuss the roots and growth of this unique
race in a video overview of the sylvari right here on the blog.
Thursday – We're updating the sylvari page on GuildWars2.com with new lore, screenshots, wallpapers, and an atmospheric new sylvari video!
Friday – Ree Soesbee returns with a lore-filled narrative blog post that explores the mysterious sylvari even further.
For more information visit the Official Site and/or Blog.