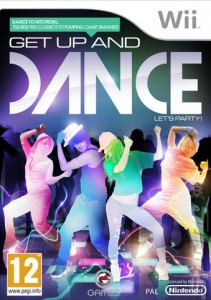 O-Games have today revealed the first batch of tracks to be featured in their upcoming dance game, Get Up And Dance. Featuring promo videos of the songs, the setlist is a mix of classic disco and contemporary pop:
· Black Kids – 'I Am Not Going To Teach Your Boyfriend How To Dance'
· Girls Aloud – 'The Promise'
· Gwen Stefani – 'What You Waiting For'
· Jessie J – 'Nobody's Perfect'
· La Roux – 'Bulletproof'
· Marina & The Diamonds – 'Hollywood'
· Nicole Scherzinger – 'Poison'
· Noisettes – 'Don't Upset The Rhythm'
· Pussycat Dolls – 'Don't Cha'
· Rizzle Kicks – 'Down With The Trumpets'
· Taio Cruz – 'Come On Girl'
· Timbaland featuring Katy Perry – 'If We Ever Meet Again'
Not enough is known about Get Up And Dance to ask if it can compete with the likes of Just Dance 3 on the horizon, but it's being made, true to the name, as a social game which encourages everyone to get involved, even if you do dance like a fish out of water.
It arrives on PS3 (supporting PS Move) and Nintendo Wii on November 4th, 2011.