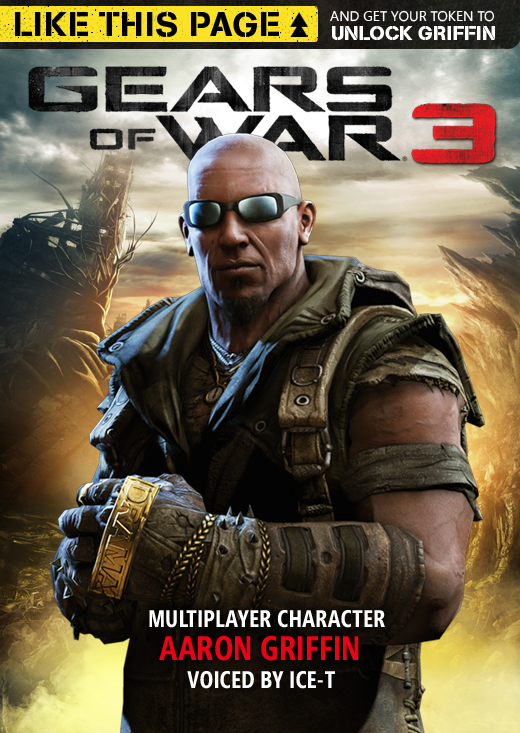 Everyone, in order to unlock the playable character Griffin in Gears of War 3, as played by Ice-T, you must act quickly and like the games Facebook Page.
Liking the facebook page will give you a token to use the character Griffin in multiplayer. So make sure you do this quickly as I have no idea on how long it's going to be up.
Gears of War 3 now has a Facebook page for everyone to like and follow for the latest Gears News, or you can follow us here at Capsule Computers where we are sure to be mirroring, or maybe even have exclusive, information.