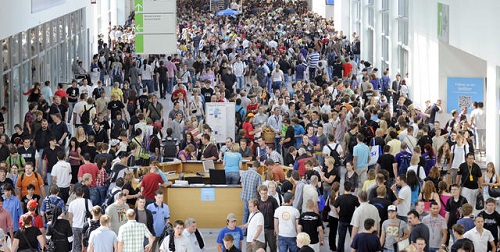 Though E3 can sometimes be called one of the biggest gaming events in the West, it certainly can't be called the most attended event anymore. Hell, with this new record even the Tokyo Game Show hosts may have to push a little harder to reach new attendance highs. This news comes out of Gamescom themselves as they broke a record of 275,000 attending the event in Cologne, Germany this past week.
The event had a total of 557 exhibitors from 39 different countries, with many of them showing off multiple titles which brought the total number of games shown to over 300. Besides the 275,000 in attendance, 5,000 of them were members of the press and Gamescom 2012 has been given a start date of August 15th to the 19th.

You can check out all of our Gamescom 2011 coverage over the weekend here.