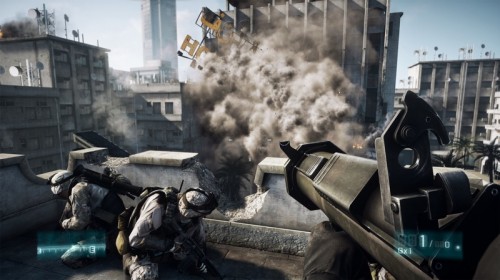 In addition to receiving a free beta for pre-ordering the PC version of BF3 on Origin (the only place you can buy it digitally), Electronic Arts is also offering a free game to those who get the game off the much maligned online distribution center. One gamer who recently pre-ordered the game off Origin got this email:
As a special thank you for pre-ordering Battlefield 3 early at Origin, we're offering you a bonus PC digital download game. Please apply the code below at the shopping cart to redeem one PC Digital version of one of our recommended shooter titles: Mass Effect 2, Dead Space 2 or Medal of Honor. The price will be reduced to $0 after applying the code at your shopping cart. Hurry-this offer is only good for the month of August, and is exclusive to Origin customers only. See below for more details.
How will you be getting the game?
Related articles: Battlefield 3 Will Require EA Origin
Battlefield 3 pre-orders from Origin result in Beta access in September