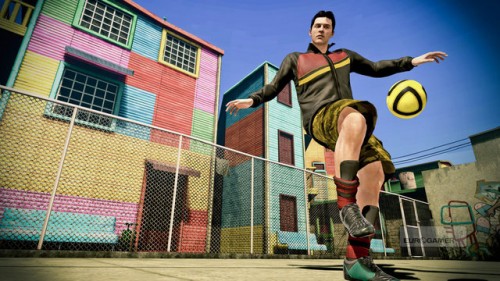 After announcing that they will be finally adding a new edition to the FIFA Street series, EA have released a teaser trailer showing a glimpse of what next year's game will look like.
Already from the video we can see they've taken a more realistic approach to the player models as opposed to the more arcade-like builds they used in FIFA Street 3. The game will feature international clubs including giants such as Manchester United and City; Barcelona, Chelsea, and Roma, not to mention the likes of the Marseille and the New York Red Bulls which gives the impression that there will be a vast range of clubs to choose from this time round, we'll just wait to see how many of the leagues will be included in the game.
The video also reveals that the game will be released early in 2012 and we'll confirm the date as soon as possible.