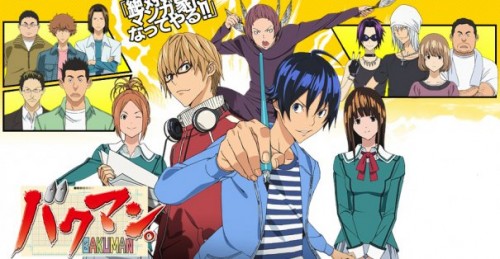 The Fall 2011 Anime Season is one of the most highly anticipated anime seasons in a long time. With many new series starting and several continuing, it is indeed going to be an interesting season this Fall. So far several series have been confirmed. Check out the list below for details on what you can expect this Fall.
Airing on TBS:
Boku we Tomodachi ga Sukunai (studio – AIC Build)
Mobile Suit GUNDAM AGE (studio – Sunrise)
Persona 4 (studio – AIC ASTA)
Airing on Fuji TV:
UN-GO (studio – BONES)
Guilty Crown (studio – Production I.G.)
Airing on NTV:
Lupin the 3rd New Series (studio – Toms Entertainment)
Chihayaful (studio – Madhouse)
Hunter x Hunter (studio – Madhouse)
Airing on TV Tokyo:
Shinryaku!? Ika Musume (studio – Diomedia)
Cross Fight B-Daman (studio – TBA)
Airing on NHK-E:
Bakuman 2nd Season (studio – J.C. Staff)
Phi Brain (studio – Sunrise)
Airing on UHF:
Fujirogu 2nd Season (studio – Uzupiyo Guraphics)
Fate/Zero (studio – Ufotable)
Maken-Ki! (studio – AIC)
Future Diary (studio – Asread)
Tamayura ~hitotose~ (studio – TYO)
Working'!! (studio – A-1 Pictures)
Airing station TBA:
Majide Watashi ni Koisinasai!! (studio – LARC)
Horizon on the Middle of Nowhere (studio – Sunrise)
Kimi to Boku (studio – J.C. Staff)
Shana Final (studio – J.C. Staff)
C3 –C Cube- (studio – Silver Link)
Last Exile – Fam, The Silver Wing (studio – Gonzo)
Moretsu Space Pirate (studio – Satellite)
Mashiroiro Symphony (studio – Mangrove)
BEN-TO (studio – David Production)
Sekaiichi Hatsukoi (studio – DEEN)
Or if you would rather a pretty image to tell you the same information as above, 0taku.com has made a nifty visual guide to the upcoming season which can be found here. Leave us a comment below letting us know which series you are most anticipating from this upcoming Fall season.