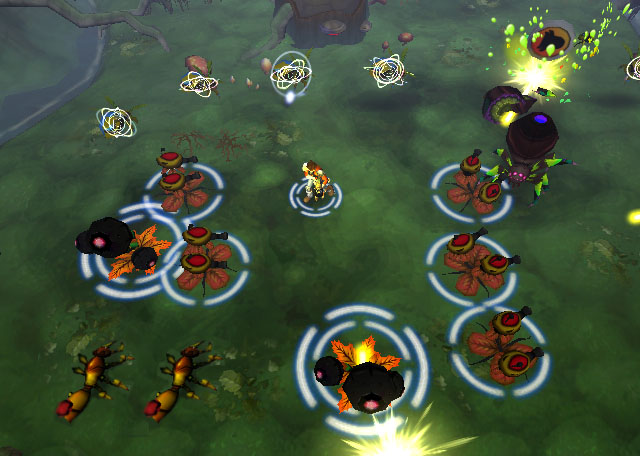 Centipede Infestation is not the sort of thing you want to have to find images for yourself, it's a bit disturbing! Entomophobes need not worry however as the lovely people over at Atari have given us some exclusive screenshots to save you from any bug related trauma, and a pretty bunch they are at that.
They feature the game's protagonist Max in action against a few of the games many creepy crawlies, as well as showing off a couple of different environments and the tower defence style units that will be zapping those pesky bugs along with you.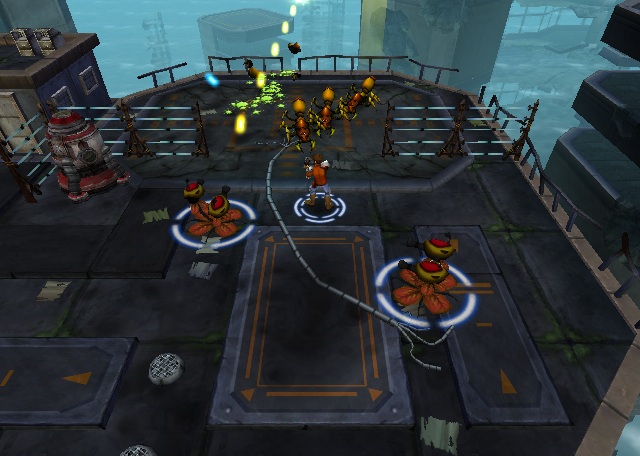 If you actually crave a few more segmented insects in your life then make sure to check out Ataris dedicated Centipede Facebook page, which is chock full of game news and other centipede related goodness, including a real life battle between a snake and a very, big, centipede.
Centipede Infestation will appear on both the Nintendo Wii and 3DS, bringing the arcade classic to a new generation of consoles and gamers. It is due on American shores on October 25, and if you know you're definitely on for some bug bashing action, the game is already available for  pre-order.