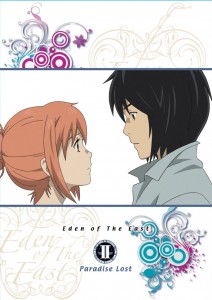 Funimation Entertainment has released a trailer for the English dub version of Eden of the East II: Paradise Lost.
The upcoming film, is the second and final film to follow the Eden of the East anime TV series. It will also conclude the series. Eden of the East tells the story of Takizawa Akira as he becomes entangled in a high-stakes game, with the goal to save Japan.
Eden of the East II: Paradise Lost is set to be released in the US later this month. Madman will also be releasing it throughout Australia this October. Check out the trailer below and leave a comment with your thoughts.