Rockstar Games have given you incentives to stay glued to the console this weekend instead of partying hard into the night. From the 12th to the 14th of August, Rockstar are doing their Triple XP promotion yet again.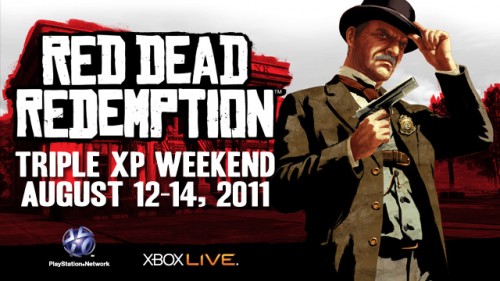 Every player who plays Red Dead Redemption and Undead Nightmare in multiplayer mode will gain triple experience points from Friday afternoon until Monday afternoon. It's definitely worth hopping on and gaining some extra XP (we like to think of it as free XP, and we here at Capsule love free stuff), but more so because everyone else in the gaming community will probably be on as well.
Check out more Rockstar news here on the site, and enjoy a great weekend of playing Red Dead until the sun comes up!