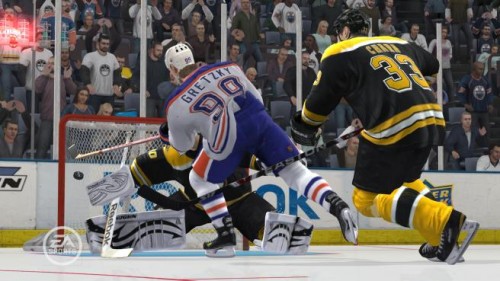 After releasing a teaser trailer a few days ago, EA Sports have released an extended trailer revealing some of the legends that will be available in the game. The game will include 9 of the greatest NHL players, including the likes of Hall of Famers Wayne Gretzky, Ray Bourque and Chris Chellios.
The legends will be apparently available in all modes in the game, and most importantly in the all new "Be a Legend" mode. Essentially this is a revamped version of the Be a Pro mode except using one of the legends, attempting to break records and earn the player the legendary status which they enjoy in the real world. Additionally, players will be able to unlock footage which will feature Wayne Gretzky presenting some historic record-breaking moments in the sport.
We have the new video for you guys down the page, presumably there will be more videos shortly revealing the remaining 6 legends which we will get to you as soon as we can. Enjoy!