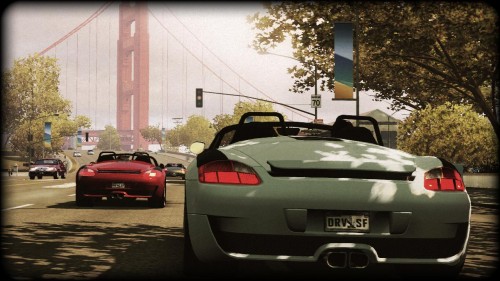 If you're a fan of the Driver series, or are genuinely looking forward to the latest Driver game, you will definitely love this bit of news to come out of Ubisoft. The news involves a demo and a new trailer for the upcoming game.
The demo is set to appear on the Xbox Live and Playstation Network on August 10th, 2011 in celebration of the titles 1st September launch. Though I should point out that by quickly checking the Australian Live marketplace, the demo is still not appearing for download, I'm hoping it will be up within a few hours/days (I really want this game!). It is, however, available for US customers right now, so hop along and get your demo! UPDATE! It is now up on the Australian Live marketplace for Gold members!
The Demo will include a few missions for players to enjoy, which are –
The single-player demo will feature 3 exhilarating missions in the iconic city of San Francisco:

Team Colours – Shift between your cars to finish 1st & 2nd in a race
Escapist – Escape the police with your VIP passenger
Prove It – Execute stunts and tricks and a cop chase
Be sure to check out the embedded trailer below, and the official website for more info.