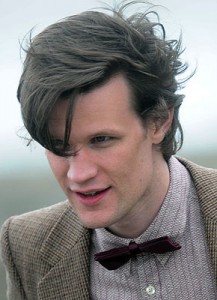 Whilst not yet confirmed in the UK, Doctor Who has recieved a return date from Australian television station ABC. According to a ABC listing, Doctor Who will return to Australian shores on the 3rd of September airing at 7:30pm.
This is much earlier than predicted return time of late September to early October. However there has yet to be an official announcement from the BBC. Thus, this can not be 100 percent confirmed as the return date. Though if you take into account the ABC's past history of announcing airing dates of Doctor Who before the BBC, they have always been correct.
So there you go Whovians, September 3rd is the date Doctor Who will hit Australian television. Leave a comment below letting us know your thoughts.