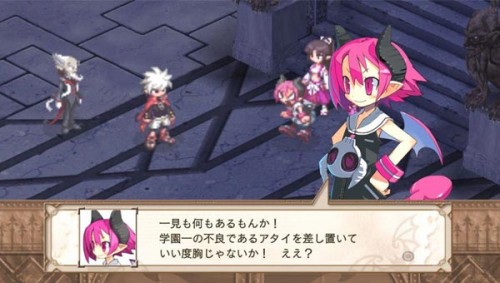 More Disgaea news here, confirming that Disgaea 3 Returns, which was announced a few days ago, will be available at launch on the Playstation Vita. This was confirmed at the Akihabara Denkigai Festival, which was held today, via Famitsu.com. This was the only information released at the festival.
A teaser of the game, as well as a teaser site, has also been released, sometime after the announcement. The teaser mentions that the game will have 20 additional characters, 40 additional BGM and will support Trophies. Check it out here.
Amazon Japan is taking pre-orders of the game. They price it at 6,090yen, which is a bit higher than the standard PSP price, but that is no surprise. The release date on the page states TBA 2011.