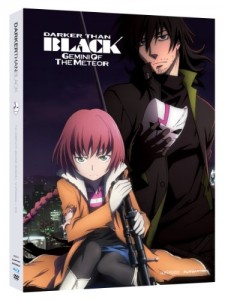 Darker Than Black is a series that is well, pretty dark, as you can tell from it's title. Season 2 otherwise known as "Gemini of the Meteor" takes the series in a new direction, to some controversy from it's fans.
Funimation recently acquired the second divisive season along with the OVA series that conncets season 1 and 2 together. They will be releasing both bundled together on the 11th of October, 2011.
In anticipation of Darker Than Black: Gemini of the Meteor's release, Funimation have begun streaming a trailer for the upcoming dub release. You can check it out below.
Leave a comment letting us know what you think.