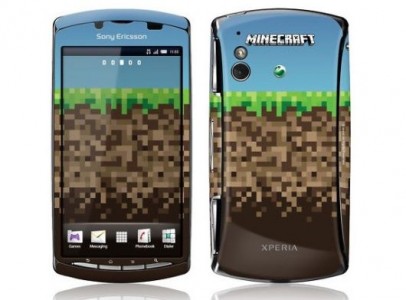 Addicts of Minecraft and collectors alike will be thrilled when they visit this Ebay page.
Yes, that's right. Its a $1325 Xperia Play cell phone. It will be auctioned off to benefit the charity of the Minecraft's team choice, and another couple of the phones will be given away at Gamescom. Will you be bidding on it? You better hurry, as the bidding still has 6 days to go. Hopefully, someday, somewhere, someone will design a custom skin like that for everyone to enjoy.
The Xperia Play is an Android that can play many Playstation games. A special version of Minecraft is being developed for the phone.