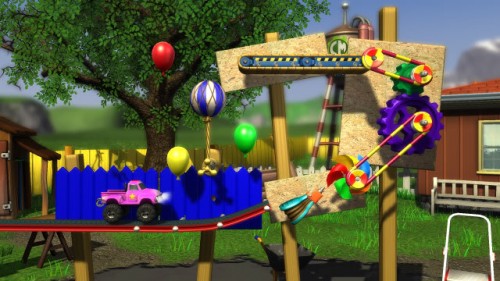 I think it's time to get a little… cRaZY! Made by foreign developer FAKT Software, Crazy Machines: Elements tests your mind thoroughly to see if you have what it takes to solve over 100 puzzles. The elements factor is brought in by fog machines, lightning generators, rain drops, and lots of flammable items. If you ever need a good *kick*, just drop some nitrous fluid – explosions equal awesomeness.
Better yet players are able to create their own awesome inventions to get the party going. Unlock challenge mode where you can attempt to solve the most difficult inventions online! Gather your nuts and bolts, this game is getting a little screwy.
(Xbox 360 News) <———— You know you want to!