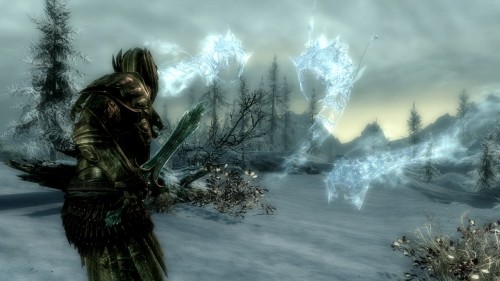 The Elder Scrolls: Skyrim is the upcoming game from Bethesda. I'm sure that everyone on the internet is looking forward to this game, and for good reason. The game is the follow-up to the highly regarded The Elder Scrolls: Oblivion and looks like it's not only taking what made Oblivion great, but going an extra mile in making it into an awesome game.
So this weeks Capsule Theatre of Vision is a look into the world of Skyrim, as seen at QuakeCon 2011, via shakey cam. I hope you all enjoy this 40minute video as much as I did, even if the sound and visuals desynchronise towards the end there.
Thanks to Topless Robot for this footage.