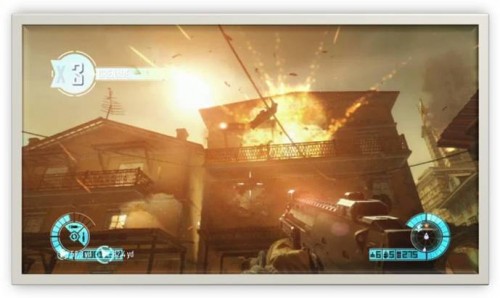 Part One and Two of the webseries, Behind the Bullets, by the developers of Bodycount is now avaiable for viewing on the official Bodycount youtube channel. Bodycount is being pegged as an arcade styled shooter by it's creators and it really does look like they're going for a dynamic experience with the game.
The developers are saying that they will want FPS fans to feel as though they're actually handling a weapon and are doing their best to synchronise things like vibration, weapon recoil, field of view changes and the like.
Quoth the devs –
"Firing a weapon in real life is a visceral, dynamic experience," adds Chris Healy, Weapons Designer. "We try to emulate that as best we can through synchronisation of things like rumble, pumping the field of view, rising the camera during the recoil. Really trying to get that sense of that punch in the weapon coming through the TV, through the pad."
Be sure to check out the titles Facebook and Youtube channels.
See Part One embedded below and see part two by visiting this link.
 Bodycount will blast into retail on 1st September for the Xbox 360® videogame and entertainment system from Microsoft® and PLAYSTATION®3 computer entertainment system.