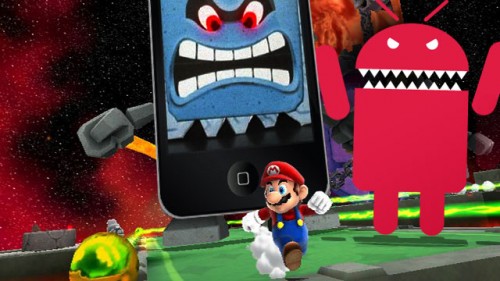 Japanese analysts are having quite a week. On the back of one telling Sony to drop the price of the Vita to compete with the 3DS, another one is telling Nintendo to expand their IPs to Apple's line of iPhones, iPod Touches and iPads.
Stats Investment Management Co. fund manager Masamitsu Ohki has told Bloomberg that Nintendo should be looking at the jump after the weal launch of the Nintendo 3DS and the slump in the Wii market. Here is what he had to say:
"Smartphones are the new battlefield for the gaming industry. Nintendo should try to either buy its way into this platform or develop something totally new."
He isn't alone on this front. The Pokemon Company, who manages the Pokemon franchise in Japan, the US and UK, announced in July that they were developing a game for Apple's iOS. Investors reacted positively to the news with share jumping considerably the most after the four months it proceeded. However, the shares tumbled after Iwata told investors that no Nintendo franchise will ever run on non-Nintendo hardware.
But, after reading the report, it does show that, even though the market moves toward smartphones, that these investors seem to be out of touch with Nintendo's core market.