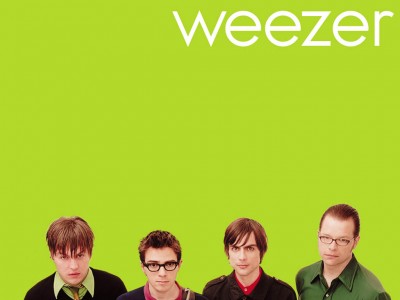 Yes it is as epic as it sounds. Weezer, that rock band you sort of know about but never cared enough about, have announced that in January 2012 they will be holding a rock festival on a cruise ship. They have already announced a line-up for the cruise:
Dinosaur Jr.
Sebadoh
Gene Ween
Dave Dreiwitz
Wavves
The Antlers
Yuck
Free Energy
Boom Bip
J. Mascis
Lou Barlow
Keepaway
Ozma
The Nervous Wreckords
Sleeper Agent
Yacht Rock Review
That is without a doubt an impressive line-up which of course will be opened and closed by the headlining act themsevles, Weezer. Fans will be able to chill out with the bands between performances and take advantage of all of the luxuries of the cruise ship as it travels from Miami to a Mexican island called Cozumel.
This may be the wierdest Weezer news in a long time, but they are certainly no stranger to the wierd (check out the cover art of their past two albums). If you want to set sail with Weezer and friends this January, prices start at $799 USD for double cabins or four people can travel togethor for $599 each. Pre-sale tickets go on sale here on the 21st of July and tickets for the general public go on sale on the 11th of August.
Get in quick, this is probably the wierdest thing Weezer has done thus far and probably will continue to be until they purchase the mexican island at the end of the cruise and force everyone to become part of their own sick recreation of the television series Lost. Oh and they will probably throw Hurley onto the island against his will as well.
If you want to be a part of this, get in quick, tickets will go fast and be sure to check out the Weezer Cruise promo below.