Madman have announced the international film, The Babies is coming to DVD in the next few months.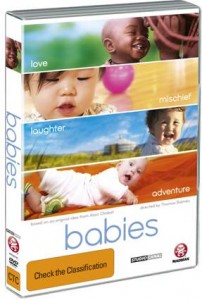 The Babies is a film that follows four babies during their first year after their birth. From Mongolia to Namibia to San Francisco to Tokyo, this film spans all borders and cultures around the world. Directed by Thomas Balmes (a documentary filmmaker who has also directed Nokia: A Decent Factory and How Much is Your Life Worth?), The Babies looks at the first year of a human's journey in life and reveals the universality of man.
The Babies will release on August 31, 2011, and is available for pre-order on Madman's site here.