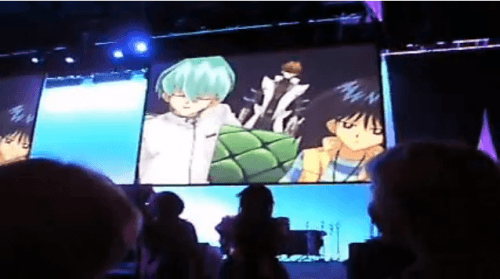 Little Kuriboh, one of the biggest names in not only the Yu-Gi-Oh! fandom but also the Anime fandom at large, was a guest speaker at SMASH! 2011. His panel was largely entertaining and was filled with all kinds of interesting tid-bits.
Not only was the panel informative, but it also had a special advanced screening of the newest episode of Yu-Gi-Oh! The Abridged Series, which was incredibly entertaining! Everyone in the audience was ecstatic and incredibly greatful for the opportunity to see this special episode!
I'm sure that I speak for a lot of fans when I say this – ThankYou Little Kuriboh, the wonderful host Jamaica Dela Cruz (Thanks to Smashy for the correction!) and of course, all the personnel at SMASH! who got the panel to go forward smoothly.
Be sure to check out the video embedded below for our coverage of the panel (56mins).
Click here to check out more of our coverage of SMASH 2011!