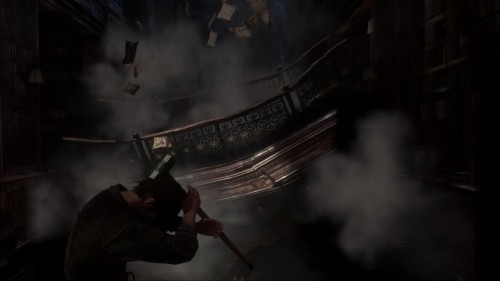 Konami  showed off Silent Hill Downpour's  3D features, the Silent Hill HD collection and a "new horror-adventure entitled Silent Hill: Book of Memories for Sony's new PlayStation Vita handheld system" at E3 this year.
In addition to the new 3D implementation in Downpour, the rock band KORN is preparing a special song for the the game.  It will release later this year on PS3 and Xbox 360.
At the end of the year, Silent Hill 2 & 3 will release with HD graphics, all-new voice talent, and the addition of  Trophies in one collection.
The Playstation Vita is getting some Silent Hill love too, with the release of Silent Hill: Book of Memories on the system. It features a coop multiplayer aspect, the first game in the Silent Hill series to have a multiplayer component.  It will also have several links to other games in the franchise, like story continuations and the like.