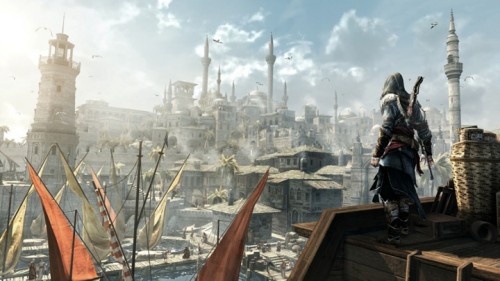 There are a lot of videos that show up online. Some of these are credible and others are usually just lost in the wayside of millions of videos a day. But it appears that some bored, or inquisitive minds at 4Chan have tracked down a video that no one had known about yet.
It is hosted on Kiwi, a video sharing site, and the video features Ubisoft's logo, is titled Assassins creed revelations Seizure and the uploader says the video is "an internal project we did here at Ubisoft Cinematics. I animated the character on the table. No mocap whatsoever." The video itself shows an uncaring doctor performing strange and painful looking surgery on a living man who the doctor keeps insisting is dead. The machine he is hooked up to says it is for memory binding.
We've contacted Ubisoft for any clarification on this video, and because of its complete disconnection from anything announced so far there are rumors everywhere. This video could be part of a short film, a start of a separate game that isn't announced yet, or even just someone who is really good at making fake videos. Find the video here.