SEGA have just confirmed the release dates for two of their most anticipated upcoming titles for the Nintendo 3DS-Shinobi which hits the market in late 2011 and CRUSHED 3D which shall arrive early 2012.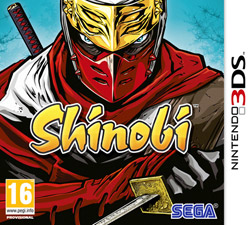 In Action-Adventure Hack and Slash title Shinobi, gamers play as Jiro Musashi, the father of Joe Musashi from the original 1989 release. Shinobi will contain a vast story mode, showing us more of the Musashi family history, as well as taking advantage of the 3DS' StreetPass, in an innovative, yet to be announced mode. The release date for Shinobi will be 11th November 2011.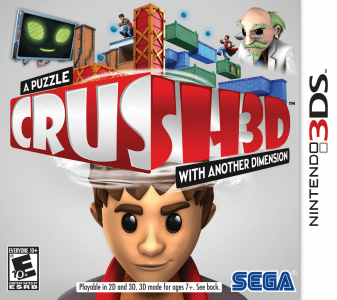 In the Puzzle/Platform game CRUSH3D, players jump into the shoes of Danny, who while testing out his mate's new invention C.R.U.S.H, finds that the C.R.U.S.H machine has developed a crush on Danny! Danny is a little more than shy and decides to leg it from the machine that has fallen in love with him, and must escape the machine's clutches by running through a variety of puzzles that use a mix 2D and 3D elements. The release date for CRUSH3D will be 17th February 2012.
Both titles are by video game veterans SEGA, so you know they've got to be at least worth checking out!