Coinciding with the 15th anniversary of the infamous Resident Evil franchise, Capcom has some big plans in mind to celebrate the series. As well as the releases of Resident Evil The Mercenaries 3D and Resident Evil Revelations, Capcom will be releasing an epic anthology box-set featuring every main title of the series, excluding Resident Evil 5 (though the box features a spot for it to slide right on in, if you own it).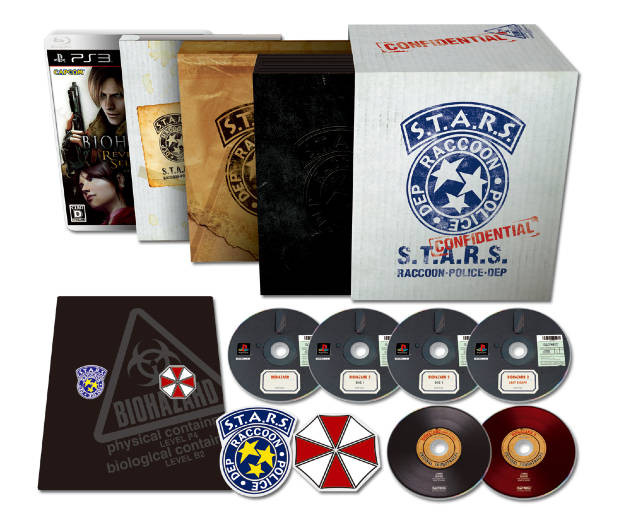 Featured in the box are the following games and goodies:
Resident Evil Directors Cut (PS1)
Resident Evil 2 (PS1)
Resident Evil 3 Last Escape (PS1)
Resident Evil Revival Selection (PS3) – HD versions of Code Veronica and RE4
Resident Evil 4 and Code Veronica Soundtracks
Special Pins and Stickers
That is a great deal of goodies to be had, unfortunately folks here is the bad news; this box-set is limited to Japan only and is only for the Playstation 3.  Some good news however is that Resident Evil Revival Selection will be making it's way to North America in the near future.
Capcom is releasing the box-set to Japan on the 8th of September for 7,800 yen, exclusive to the e-Capcom store. Prepare to import Resident Evil fans, this one looks to be a must-have.